3 DANGERS OF PROBATE COURT
---
Nobody enjoys creating their estate plan. It's true, creating an estate plan is difficult. It's not easy to sort through all of your possessions and assets and trying to figure out which heir deserves each asset. While it is never easy it is a necessity. Not creating an estate plan can be the most dangerous thing that you do for you and your family. So many families have been seriously upset by a nonexistent or incomplete estate plan. As estate planning attorneys, we want you to understand a little bit more about probate law and how your family can prevent going to court. We want you to understand some of the dangers of not creating an estate plan, and how you can prevent these dangers.
1. Disagreements in Court
Probate court is one of the stressful experiences a family may need to go through. It is especially emotional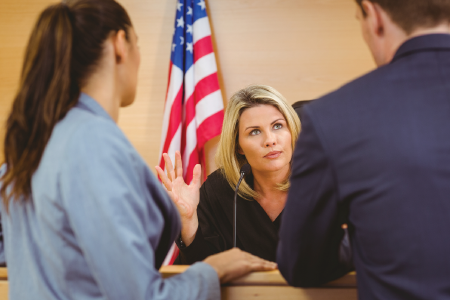 because everyone may still be in mourning while they are trying to navigate probate court. If you have a particularly desirable item in your estate, your heirs may fight tooth and nail over that asset. It is rather unfortunate, but it can happen. This could lead to lasting bitterness within your loved ones. Probate court seems to bring out the worst in people and can ruin relationships.
2. Time in Court
Something else that is particularly difficult about probate court is the time that it takes for your case to be complete. It takes time for the court to liquidate any assets such as stocks, bonds, or bank accounts. They also may need to figure out the costs of possessions such as expensive cars, artwork, or heirlooms. The normal time in probate is usually about 8 months. Depending on how extensive your estate is, your family could spend even longer in court.
3. Court Costs
Going to court is always more expensive than other options. When you create an estate plan, you just need to deal with some of the costs of writing up the documents. However, when your family goes to court, you will need to worry about court fees and attorney fees. The court process could take up almost 5% of the amount that you have just inherited. This could mean, that for a $400,000 estate, the court could cost up to $20,000 dollars. For the amount that it does cost to hire a lawyer to help you write a will or set up a trust, these costs are never going to be as high as they would be for your family if your estate goes to court.
The best way to avoid probate is to talk to a lawyer about your estate and what you can do to create a clear and comprehensive estate plan. Creating an estate plan is not something that you should procrastinate on. Make sure that your lawyer is experienced in probate law so that you don't need to worry about your family going to court. Talk to your lawyer about writing a will or setting up a trust.