3 REASONS THAT YOUR STARTUP MIGHT NEED A LAWYER
---
As a startup owner in San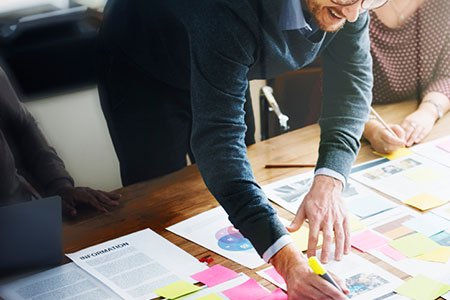 Jose, you might be plugging away in your new business and the last thing on your mind is hiring a lawyer. Why would you? Your company will need to get much bigger before having any real legal needs, right? While it's true that most brand new startups won't have much need for a lawyer on the payroll, you might want to consider hiring a lawyer for general counsel. We'll explain why below.
Why Would I Need A Lawyer for My Startup?
While it's usually a good idea for any business to receive legal guidance in employment law, business law, and other areas, there are some specific reasons that a startup might want to hire a lawyer. Many of the tech and other companies that made it out of the startup phase took some big risks that required a lot of legal support.
1. Startups need to push the limits with careful consideration for the law.
There are over 20,000 startups in the Silicon Valley alone. Only about 10% of all startups succeed. Usually, the startups that succeed have to push some very tight limits without pushing too far. If your startup is working in this realm, it's likely that you, too, will have to push the boundaries and could use legal advice on where and how you can push.
Consider, for example, a company like Uber. They have been pushing the boundaries on what's expected since their start, including taxi licensing requirements and employment laws. Even if your startup isn't based around an idea that caused you to ask whether or not you could make it happen legally, the growth of a new company can depend on how well you balance a push beyond the norm within the strict lines of law.
2. You'll want to maximize the value of your intellectual property.
The best way to maximize the value of your intellectual property is through software licensing, distribution, sales, and support. Not every startup is focused on this initiative, but the high tech industry in general depends on the ability of its entrepreneurs to bring software and information technology to market on profitable terms that protect the current and ongoing value of a given product or service.
It can be incredibly beneficial to have a lawyer on call to make sure that your licensing and distribution arrangements protect your profits without exposing your company to unwieldy levels of risk or liability. For smaller or newer high tech companies who might be marketing to larger corporations, the traditional power relationship between sellers and buyers is reversed. If you're not careful, you can find yourself at the mercy of your customer. An attorney could help you identify and resolve the risks that might lie hidden in a request for proposal or contract terms drafted by someone else.
3. You'll probably need normal day-to-day legal.
As your company grows, so will your legal needs. But even at the early stages, day-to-day legal counsel is a smart and effective way to maximize your company's growth and profits, and sometimes, it can even keep you from a law suit that you never saw coming. Regardless of whether you need advice about employment law or business formation, having a lawyer to consult with can keep you on the safe side of the law while pushing your startup to places you haven't even dreamed up for it yet.
Hiring a lawyer for general counsel is a business move that could potentially make or break your startup, and knowing how to find the right law firm for your business is just as important.