4 BENEFITS OF ESTATE PLANNING
---
Estate planning is a topic that is avoided by many people. Even though it may seem troublesome to think about, having a strategic estate plan is always beneficial, not only for your children or beneficiaries, but for yourself, as well. Rather than waiting to plan and possibly never having the chance to do so, it is a great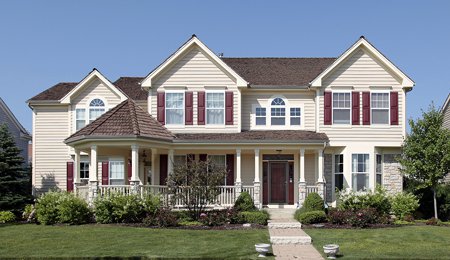 relief to complete the task.
Some may think that estate planning isn't for them. Perhaps they don't have many assets, or any beneficiaries in mind. However, no matter how much money you have, or what age you are, estate planning is for everyone. Even if you don't have much money in the bank, you have assets in the form of your insurance, your home, your car, your other belongings, and more.
Why Do I Need a Will?
Wills are an advantage to you since they can be changed throughout your life. A will is a legal document that states which assets you want to give as well as what you want to happen if you become ill or disabled. Wills are also a benefit as you can choose who will be the guardian for your children and who will manage your childrens' inheritance.
What is a Living Trust?
The living trust allows you to determine which assets you want placed in trust during your lifetime that will transfer to your beneficiaries after you pass. Because there are many types of trust, a knowledgeable attorney can help you determine which is best for you.
You absolutely need a trust if:
You own real property

You have children

You have assets that total more than a few hundred thousand dollars
4 Reasons to Have a Trust:
Avoid Probate
A living trust will determine who receives your assets after you pass without expensive court costs and the long, burdensome process of probate. Probate is expensive and very time consuming, taking up to two years to complete.
2. Minimize Taxes
If you have an estate plan your beneficiaries can avoid estate taxes, income and other state taxes. Estate taxes can take up to 45% of your estate. A living trust helps to minimize these taxes.
3. Maintain Control of Distribution of Your Assets
When you have an estate plan, you are able to remain in control of your assets and property. Even if you are sick or disabled, having a will allows you to do as you wish with your assets. You will determine who will receive your assets and when they will receive them.
An estate plan will follow your instructions concerning whom you wish to give your assets to and when you want them to receive it. Whether you are a planner or a more spontaneous person, knowing that your loved ones will be taken care of in the way you want will bring you peace of mind.
4. Protect Your Children and Yourself
With an estate plan, you can select the guardian of your choice and how your funds will be used for the care of those children. Estate planning also includes an advance health care directive so that you can give instructions to doctors for your end of life care. Also, if you become disabled and cannot make decisions on your own behalf, a durable power of attorney will allow someone that you trust to make financial decisions on your behalf.
It is your choice if you want to have a trust or will. It is not necessary to have a trust; however, it is extremely beneficial. Just know that if you do not have one the State will dictate what happens to your assets if you become disabled and cannot make decisions, or after you pass. Choosing to forego an estate plan is your decision, but it can lead to a costly and very inconvenient process for your family.
Not only is estate planning beneficial for your family, but it will also help relieve any stress or worry you may have about the future. If you like knowing that you and your family have security and are taken care of according to your wishes, estate planning may be just what you need.