5 STEPS TO GET YOUR CONTRACTOR'S LICENSE
---
Why Your Contractor's License is Important
So, you want to become a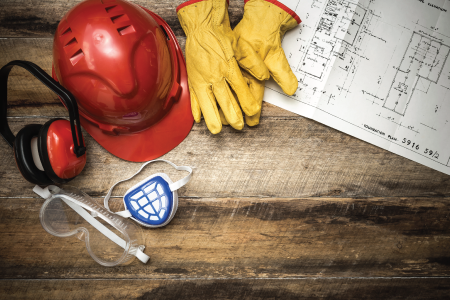 contractor. It may be a little more difficult than you think. Almost every construction worker has the dream of owning their own business and becoming an independent contractor. Our lawyers have worked with many individuals who have been interested in becoming contractors and have helped them with the licensing process. If you do not have a contractor's license, you cannot be contracted for any public projects and it is illegal for contractors to do work that they are not licensed for. It is necessary for contractors to know many things about construction law, and if all aspects of the laws are not followed, you could face serious consequences.
How to Apply for Your Contractor's License
Applying for your contractor's license is a fairly easy process. However, every step needs to be completed properly in order for your application to be accepted. Be sure that you have everything that you need before you send in your application for your license.
Discuss the Process with a Lawyer
Our first recommendation would be that you discuss the process with a qualified real estate lawyer. He or she can advise you on the entire process and the information that you need for the examination. Finding a lawyer before your start your contractor business is also helpful, because it is likely that you will need a lawyer throughout your career.
Download the Application
Go to the CSLB's website: http://www.cslb.ca.gov/ . Find the original contractor's license application and download it. You will also find documents that help you show the projects that you have worked on and prove your journeyman status. This website is an excellent resource for potential contractors.
Complete and Submit the Application
It is necessary for you to complete all parts of the application. If you fail to fill any part of the application out, it will be immediately rejected. A rejected application will be a waste of time and money. When you submit your application, you will be required to pay the state an application fee.
Take the Examination
If your application is accepted, the CSLB will contact you with a Notice to Appear for Examination. You will be asked to come to the closest testing site to your business. The examination covers information about business management and construction law. You will need to bring your Notice to Appear for Examination and a legal ID in order to be admitted to the exam.
After You Pass The Exam
Once you pass the exam, you will need to ensure that you pay all the required fees and ensure that you receive a contractor's bond. These requirements are something that you will want to discuss with your lawyer, you want to be sure that you do everything properly.
Getting your license is an important step to becoming a general contractor. Make sure that you do everything properly so that you do not waste time or money by repeating any of the steps.