BUSINESS LAW FIRM | WHAT IS BREACH OF FIDUCIARY DUTY?
---
As a business owner, you take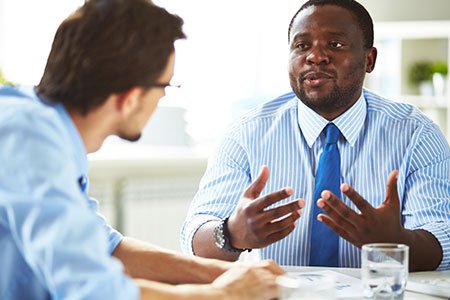 every safety measure possible to ensure that you are protected. You have had a business law firm by your side during the most trying times of your business. From legal business formation to establishing contracts and everything in between, you might think you've taken all the right steps to cover your business and its properties.
Some business owners forget about protecting your company against itself. In some cases, a business's most valuable employees can be the leading cause of pain. It is in your best interest as a business owner to ensure that your employees act in your company's best interest—but how can you accomplish this? Establishing Board Resolutions is the first step in ensuring zero chance of breach of fiduciary.
How a Business Law Firm Can Help You Avoid Breach of Fiduciary Duty
By partnering with a local business law firm in Santa Clara, you can legally ensure that those closest to your business have your best interests at heart when making major decisions. They will help determine your Board Resolutions and put them into effect in your business to avoid a breach of fiduciary duty complaint.
What are Board Resolutions?
A Board Resolution, commonly referred to as a Corporate Resolution, is a way of documenting major decisions made by your company's board of directors or shareholders on your behalf. Common decisions that are typically covered by Board Resolutions are:
Voting an employee to the board

Extending a loan to another business

Issuing new stock options

Approving long-term leases

Purchasing property, and more
These types of decisions are typically discussed and voted on during major company meetings. During this time your business law firm will draft a Board Resolution document that will be signed by all parties involved in the decision.
What is a Breach of Fiduciary Duty?
When major decisions are being made for your company on your behalf, you want to ensure that they are made with your best interests at heart. If they are not, this is considered a breach of fiduciary duty. There are three types of fiduciary duty that should be taken into account by your board members.
1. Duty of Care
This ensures your director or officer must make a decision with the utmost of care on behalf of your company.
2. Duty of Loyalty
Although it may be tempting, this ensures that all personal decisions are left out of the decision making process. Duty of loyalty keeps your directors and officers from making decisions that they can personally benefit from or compete to gain profit from.
3. Duty of Good Faith
Similar to duty of loyalty, duty of good faith ensures that there is overall good judgment from your employees when making major decisions.
In the event that one or more of your board members discredit your board resolutions, your business law firm will work with you to help file a breach of fiduciary duty complaint. A breach of fiduciary duty complaint will give an overview of the situation, the damages caused by the breach, and the consequences of those who breached their agreement.
By hiring a business law firm, you will be able to legally ensure that your employees, and those closest to your company, are making the right and the best decisions for you—not for themselves or someone else. There will be legal documentation of every major decision to ensure that all parties are legally bound to do so.