DO YOU NEED A REAL ESTATE LAWYER TO BUY A HOUSE?
June 25, 2016
Because buying a house is the largest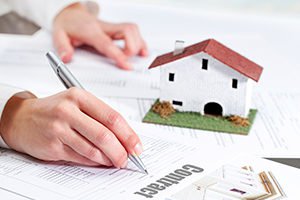 purchase that most people will make in their lifetime, it is usually approached apprehensively and with a lot of questions. Do you need a real estate agent or can you handle buying on your own? What about a real estate lawyer? What are some of the things that could go wrong? The best thing that you can do before buying a house is become as educated as possible about the entire process so that you can determine what will result in the best situation for you.
Buying a Home in Santa Clara: Should You Hire A Lawyer?
Anyone who has looked into buying a home in Santa Clara or the surrounding Bay Area knows how competitive the housing market has become in recent years. But does this mean that you need a real estate lawyer?
Determine Your State's Legal Requirements
Most states, California included, do not require a home buyer to hire a lawyer. So why do people use lawyers in the home buying process? While each individual has their own unique situation and needs, a real estate lawyer can help you work through, understand, and optimize your involvement in the many legal documents and real estate transactions required when buying a home.
How a Real Estate Lawyer Can Help
Before determining whether you need a real estate lawyer, you'll want to know how they might be able to help you. Here are some of the common ways that lawyers help individuals purchase a home:
Negotiating Sale and Lease Terms
Because of the expense and complexity of many real estate transactions, a lawyer can be a very important step to making the right moves and negotiating your purchase in the most optimal way. A lawyer can protect you from financial risk and potential liability by keeping you aware of what the law says about your obligations as well as the other party's responsibilities. Your lawyer can then advise you in making the correct move based on those obligations and responsibilities.
If you are dealing with an even more complicated real estate transaction, by buying a house that you will then lease, for example, legal counsel is even more essential.
Reviewing and Preparing Documentation
Everything from mortgage financing t0 the purchase agreement will involve excessive documentation that can be difficult to get through, let alone thoroughly understand. A real estate lawyer can work through the many important real estate documents with you, making sure you are aware of every important detail and advising you to make changes where it behooves you to do so.
Correcting Errors and Oversights Before and After Closing
It can be highly detrimental to you if there are errors or oversights in any of your real estate transactions. Some of the common problems that people run into include issues with property inspections, property titles, lot lines, easements, boundaries, zoning variance conditions, real estate litigation etc. A real estate lawyer can offer advice and representation in any of those situations.
How to Find A Real Estate Lawyer in Santa Clara
If you have any questions regarding real estate law or you would like to find a real estate lawyer in Santa Clara, we'd love to hear from you.