HOW TO FIND THE RIGHT LAW FIRM FOR YOUR BUSINESS
---
No matter if you are starting a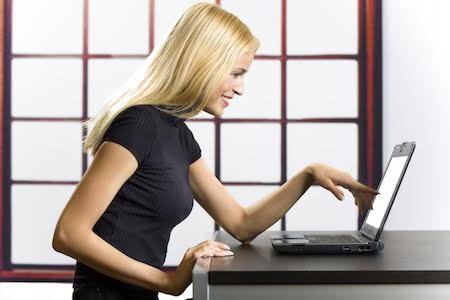 new business or are a seasoned veteran, hiring and finding the right lawyer to back your business ventures can be an intimidating process.
There are many lawyers that have experience in many different fields – but which one is right for you? To successfully hire and work with a law firm, try following these 4 simple steps.
4 Steps To Find the Right Law Firm For Your Business
Start With a Positive Attitude
With any search, it is always best to start with a positive attitude. What many of our clients feel on their first meeting with us is a mixture of nerves, worry, and a confusion – which is completely normal. This is a big investment for your business, but it is important to remember that this is an investment that will only make your life as a business owner easier.
Partnering with the right law firm for your business can result in many rewarding benefits that will help make your business as successful as possible. Remembering this when you start your hunt for the right law firm will help you establish and maintain a positive attitude.
It is also important not to feel discouraged if you don't find the right lawyer right away. Finding the right law firm is something that shouldn't be rushed.
Search For a Lawyer In Your Field
When you start your search, be sure to look for lawyers that are in your field. Recommendations from friends and other business owners can be a great way to start your search for the right lawyer. It is often typical that lawyers and law firms can recommend a great attorney that is in your industry, if they are not already.
When you track down a law firm that you believe is a good fit, it is important that you meet with an attorney face to face. Share with them your business's vision. This attorney should identify with your business vision in order to understand and properly litigate for your business.
Tell Your Story and Listen to Theirs
In the face to face meeting, it is also crucial that you share the nature of your business and the support you need in great detail. Speaking candidly about your business will not only help them better understand what you do, but also get to know why you do it.
On the contrary, if you are not sure what type of protection you will need, it is important that you ask for advice. After listening to your business's vision and goals, the lawyer will be able to guide you in the right direction of what will be best to help you accomplish it.
Be open to learning the expertise of the lawyer and law firm, and make a point of asking questions. Don't be afraid to take notes, too!
Making the Final Decision
Making the final decision is often the hardest part. Before you make the decision, envision yourself working with this person everyday. Consider if you can build a working relationship with the lawyer and law firm. As a business owner, it is important that you feel comfortable enough to seek advice from lawyer at any time. You should be able to trust and rely on their advice.
Over time, your lawyer will become second nature to your business. We hope that these four tips will help you choose the right law firm for your business.