HOW TO KNOW WHEN EMPLOYMENT LITIGATION IS NECESSARY
---
Whether you are an employer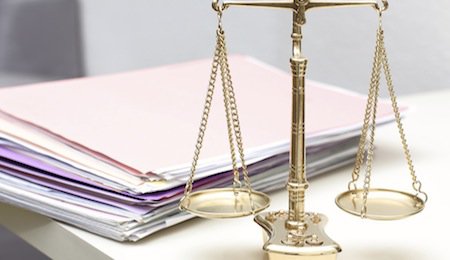 or an employee, understanding employment law will benefit you in the long run. In the event that an issue arises, knowing what your rights are will help you take the right course of action. Employment law covers a wide spectrum from discrimination, to a safe work environment, to wrongful termination, to contract breaches, to wage and hour violations, to worker's compensation and much more.
When your business is faced with a lawsuit from a previous or current employee, or you're an employee who has been wronged, it is crucial to work with an attorney that is experienced in employment law. During any type of civil litigation, receiving advice from a knowledgeable attorney will benefit you and streamline the process.
If you are unsure that your problem at work requires the attention of a lawyer, take into consideration your need to be represented in court. When you are filing a complaint that can turn into litigation, you may need to speak with an attorney about your case. If you believe that you have been discriminated against or harassed at work, the most beneficial strategy would be to speak with an attorney.
To help you determine some common legal issues that require the assistance of an employment law attorney, take a look at a few of the examples below.
Wrongful Termination
The first important question to ask before speaking with a lawyer is if you have a wrongful termination case. Employers may make bad decisions, but it may not be illegal. If you were fired due to bad management, then you wouldn't have a case to bring to court. However, if an employer fires you because of discrimination, or file for workers compensation while injured on the job, or for any other illegal reason, you may have a case.
Employment Discrimination
If an employer fires you because of discrimination, you have a case. When an employer uses control over you or treats you unfairly because you apart of a protected group, this can be considered as discrimination. Types of discrimination include:
Race or color

Sex

Pregnancy

National Origin

Religion

Disability

Sexual orientation (in some states)
Workplace Harassment
Harassment is any offensive, lewd behavior from an employer that affects you from your condition of employment. If you are being faced with harassment, speak with a lawyer about your case.
Retaliation
This is when an employee claims that their employer reacted negatively when they filed or made a complaint of discrimination or harassment.
Other issues that an attorney may help with regarding employment law:
Wages and overtime pay

Sexual harassment

Worker's compensation

Advice about employment law aspects of partnership

Preparation of offer letters, warning letters and other important communication

Preparation and review of human resource policies

Negotiation and preparation of professional employment contracts
When Do I Need to Talk With a Lawyer?
If you experience any of the following situations below, consider contacting a lawyer as soon as possible.
You want to quit your job because of your employer's unlawful behavior

You want to file a lawsuit

You have evidence of unlawful termination

You are being discriminated against

You can't negotiate severance pay

You feel pressed to sign a confusing "release of claims"

You don't understand your rights
While employment law may be tricky, speaking with a knowledgeable attorney about your case will help you determine the next steps to take.