WHAT YOUR LAW FIRM NEEDS TO KNOW ABOUT DEPOSITION REPORTING
---
When it comes to doing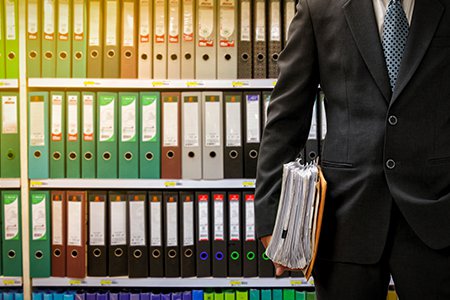 deposition reporting, your lawyers want everything to go as smoothly as possible. They also want to be given a transcript that is as accurate as possible. The deposition reporter is fully aware of this. They know how important that transcript can be for your case, and it is their top priority. There are some important things, essential to deposition reporting and potentially to your cases, that your law firm should be aware of to help make the process go well every time.
5 Things That Your Law Firm Should Know About Deposition Reporting
As a law firm, you know how important a successful deposition is. You can make sure that your lawyers are prepared for every deposition by following these simple tips to help the process go as smoothly as possible.
1. Ask Them to Do One Thing at a Time
If you have asked your deposition reporter to do something during the deposition, such as to mark an exhibit, do not continue to talk. Your deposition reporter needs to be keeping the record. Anything that is said during that deposition needs to be written in the record. If you continue to talk, then they cannot take the time that they need to mark the exhibit.
2. Take Regular Breaks
This is not only important for your deposition reporter, it's also important for your witness. Depositions can be long, arduous processes, so you should take regular breaks. Your witness may become tired and not offer the best answers to your questions. Also, your court reporter may need a break to eat and get refreshed so that they can continue to do their best work.
3. Be Careful When Reading Documents
Oftentimes when lawyers read documents during depositions, they tend to read faster than they would normally speak. This can make it difficult for the deposition reporter to keep up.
Also, make sure that you do not read punctuation during the deposition. When you do that, the punctuation will be written down in the deposition. It doesn't make for a neat transcript when you see the words "comma" or "parentheses" written down. Make sure that you give your deposition reporter a copy of the documents and that you highlight the spot that you quoted.
4. Go Over Difficult Spellings
This cannot be stressed enough. If there are words or names that are pertinent to your case that are difficult to spell, take the time to go over them with your deposition reporter. Just remember, you have been working on this case for a while, but this is your deposition reporter's first look at it. It is important for you and for them that every word is spelled correctly in the transcript.
5. Offer Support When You Can
If you notice that your witness is speaking too fast or is talking over you, remind them to slow down and that only one person should be talking at a time during the deposition. This can really help your deposition reporter provide an excellent transcript of the deposition proceedings.
Improving the Process For Your Law Firm
Having an experienced deposition reporter can help improve the overall processes for your law firm. Using a local San Jose, Sunnyvale, or other Bay Area deposition reporting agency can help you find a deposition reporter that is experienced and qualified.